I am a second generation dentist and pride myself on continuing the excellent standard of dental care established by my father, Dr. Richard W. Blass, since 1968. After many years of practicing dentistry, I continue to find it very fulfilling and I'm happy to provide a critical part of an individual's overall health and well-being. I appreciate the challenges of clinical dentistry; it has provided me with an opportunity to establish many meaningful relationships with my patients. My primary intention is to create a comfortable and casual, yet professional, environment for my patients when they come to me for treatment. I focus on insuring that my patients receive the attention they deserve and strive to fully inform them so that they are comfortable making decisions regarding their dental health. Extra time and consideration is always given in order to make my patients' visits as stress-free and painless as possible.
My dental practice comes second only to my family, with whom I spend the majority of my time away from the office. My wife, Nichole, and I have two beautiful girls, Mariann and Elaine. We enjoy spending time outdoors, vacationing at our family summer home, biking, and bowling. I also enjoy fishing, exercising, barbecuing, watching and playing sports.
A solid education is the key to a strong foundation in dentistry.
I am fortunate to have received a quality education that provided me with the skills and hands-on training that I need to provide my patients with the best care possible, and have set me up for continued success in my field.
Bachelor of Science Degree, Biology, Marquette University
Bachelor of Science Degree, Dentistry, University of Illinois at Chicago, College of Dentistry
Doctor of Dental Surgery (DDS) Degree, University of Illinois at Chicago, College of Dentistry

Graduated with Honors
Omicron Kappa Upsilon, National Dental Honor Society
Invisalign Certified
Compendium Continuing Education
Seattle Study Club
Dentistry is always changing; continuing education keeps me up-to-date on the latest advancements in my field.
I believe that it is essential to stay current of the latest technology, treatment modalities, and protocols in my profession. In order to provide my patients with the treatment options and quality care that they deserve, I actively participate in continuing education. I am a member of a well-known and respected dental professional study group that meets regularly, in addition to attending seminars and taking continuing education courses routinely to insure that my patients receive the best dental care possible. I have memberships with several professional organizations that provide continuing education opportunities, including the:
American Dental Association
Academy of General Dentistry
Illinois State Dental Society
Chicago Dental Society
Seattle Study Club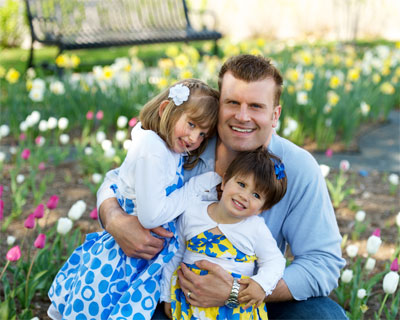 Growing our community by being involved and giving back.
I feel blessed to practice in the same town in which I was born and where I have lived my entire life. As a way to give back to a community that has supported me for so many years, I choose to donate to various organizations and participate in local fundraisers. I also contribute to local institutions and actively participate within my church community.